I am no stranger to nervous poo. Nervous Tummy. What ever you want to call it. If you have run a race with me you have spent time waiting by the porta pottys or even peoples homes. Yep. Twice I have stopped and asked strangers if I could use their bathroom. No one has time to hold that in.
I also get a huge case of nervous poo when big events come up. Meetings at work with difficult parents. Gets me every time. I'm getting better at calming my nerves, but it still happens.
The morning of the Crossfit Total (Press, Squat, Deadlift) I thought I was going to live in the bathroom. I survived and did not shit my pants (whew!). Saturday I'm doing a Crossfit Competition called Superfit. It's with a partner and friends will be there, so it's not too bad, right? Nope. Nervous poo already. I honestly can't even tell you what I'm nervous about. Just happens. Once the event starts I'm usually fine. But if you can't find me Saturday, I'll be in the bathroom.
Yesterday we did a work out that actually made me feel a lot more ready for Superfit.
The WOD: 5 rounds of 5 deadlifts and 10 burpees
In February we did this workout - good thing I write down EVERYTHING. I deadlifted 153# and completed the workout in 6:30. Yesterday I deadlifted 185# (!) and finished in 5:57. I refused to look at the clock during the workout because I thought I was going to much slower.....suprise surprise! I was really really happy that I increased the weight and decreased my time. Makes me realize I'm stronger and faster - which makes me feel better about Superfit.
I also got new shoes for deadlifts and squats. Behold, the awesomeness of chucks: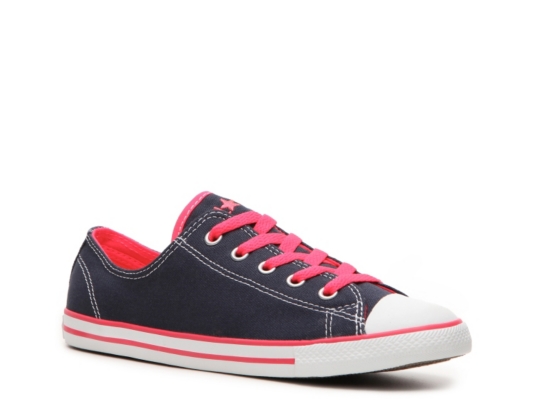 Cute, right? Guaranteed to get you faster times and more weight. Also, got my hair highlighted. Back to blonde. I didn't realize how much I missed it until it was back. Clearly that also helps in the gym.
Wish me luck Saturday. My first Crossfit Competition. As long as I survive I will write it all up next week. Hopefully chock full of pictures.